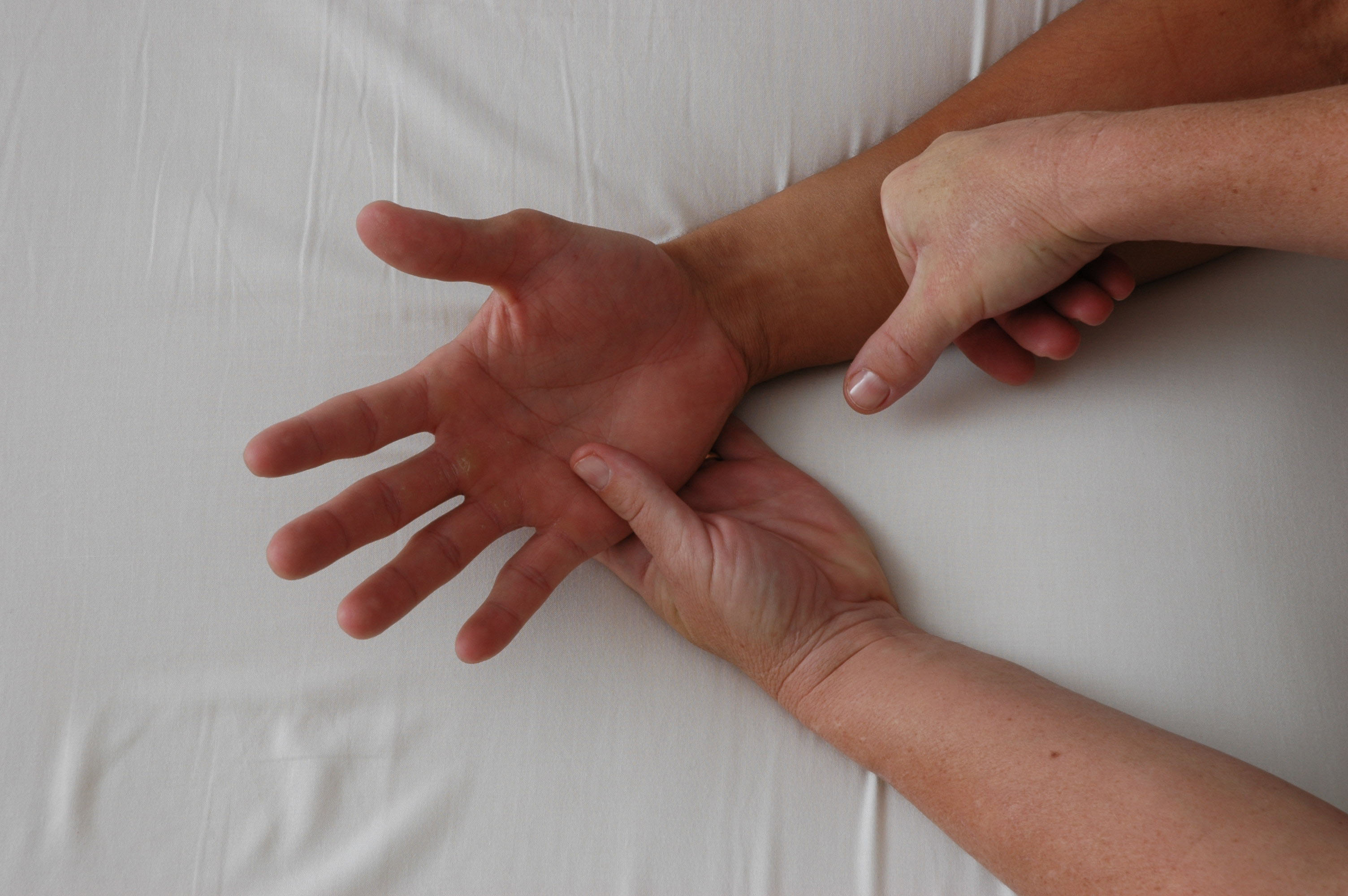 What is Rolfing SI?
"To me, the most important thing is not a specific Rolfing hour; it's the progression from hour to hour. It's the way you prepare in the second hour for the third hour so that you can get the results of the third hour." Ida P. Rolf
Rolfing SI is a skillful manipulation of the layers of connective tissue in the body. The goals are specific to each client, but the overlying goals are to gain more order in the structure, increase range of motion, and to find ease in movement. Rolfers look to ease pain, increase blood flow, and to improve posture, alignment, flexibility, and movement. As we move through the world, it is easy to compensate for a twisted ankle, a stiff neck, or even a major injury like a broken bone.
These patterns and behaviors shape our structure and can lead to misalignment and imbalances in the body. Rolfers aim to find these imbalances and work with hands, arms, and elbows to release some of the tension in the body and help the client find a new pattern. In this way, Rolfing SI is a type of education. Clients walk and move in the sessions to give the client, and Rolfer an idea about how the body moves in gravity.
The namesake of Rolfing SI comes from Dr. Ida P. Rolf, who had a Ph.D from Columbia University in Biochemistry. Dr. Rolf was interested in alternative healing. She wanted to find a way to organize the body so that energy could flow better and the body could feel better and begin to heal itself. This led to the body of work we call Rolfing SI today and the Ten Series.
The Ten Series addresses the whole body over ten seperate sessions. These sessions all build on one another. Though each session focuses on working a different area of the body and releasing tension, the Ten Series is a process and the Rolfer takes a holistic approach to each session to make sure all the work gels and is able to build on previous sessions, as well as to prep for future sessions.
Most clients come to Rolfers because of pain, but in this technologically savvy world, many of clients come to Rolfers looking for better posture. Rolfers can address whiplash, back pain, joint pain, old injuries, old surgeries, and many other issues. Clients who go through sessions report relief after as few as one session, and often feel more graceful, tall, or light in their bodies.
If you think you may be interested in Rolfing SI, please give us a call to get more information or set up a consultation or session.
More on the Ten Series
---
Pricing
Single Session: $125
Student Rate: $95
Children (14 and under): $80 Ten Series Package: $1125 (10% Savings)
​Sessions are 75 minutes (around 60 on the table + intake/checkout). Shorter sessions are also available and may be recommended based on age and sensitivities.
We accept cash, checks, and all major credit cards.